DAOs are the new franchise owners in sports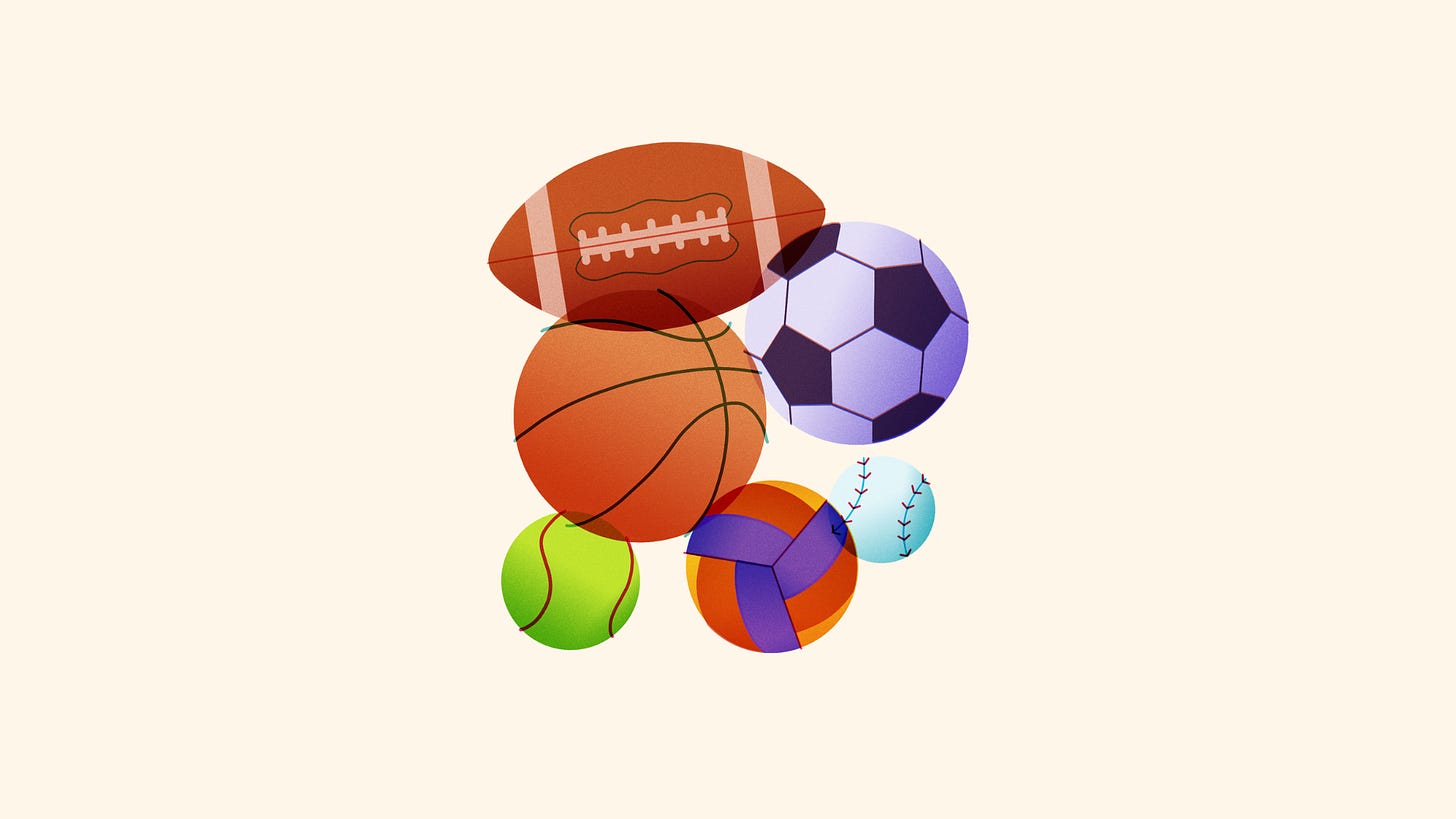 DAOs allow a community to come together and collectively own a franchise.
Web3 is abuzz with communities forming around buying enough shares in Twitter, to secure a board seat. Then there are established DAOs in the realm of the existing investment landscape.
VitaDAO - life-longevity-focused research
FlamingoDAO - for collective NFT ownerships
eDAO - entertainment, arts and music to Web3 and NFTs
If someone contributed to their treasury and the purchase goes through they'll be a partial owner of their investment and if they've contributed a significant proportion of the total investment or hold governance tokens they also get a front seat when decisions regarding that asset are made.
So in theory, the same process can be applied to sports franchises. Everyone that contributed would gain voting power and the ability to earn tokens and other perks. All of the money and decisions would be publicly tracked for everyone to see.
The LinksDAO project shows the speed and scale of Web3 technologies and applications and the power of people organising behind common goals.
Founded by Jim Daily (a former advertising executive & co-founder of Teads) and Mike Dudas (co-founder of 6th Man Ventures and The Block); LinksDAO started as DAO for golf enthusiasts, with the goal of raising funds to buy a golf course. It would be like a typical country club, but blockchain-based, allowing members to have voting rights and ideally, more control.
The team dropped the collection of 9,090 NFTs, and in 48 hours earned about $10.4 million from sales. LinksDAO earns royalties on secondary sales of the NFTs. In total, it says it has now raised close to $11 million.
However, the NFTs do not actually grant investors membership to any potential physical golf course or country club that LinksDAO may buy in the future. Rather, NFT holders will be able to buy a membership once it's available.
It also already formed a C corporation, which will be important if it buys a physical golf course, Daily says. He didn't specify more regarding legality.
Looking ahead, LinksDAO plans to organise into an official DAO in early 2023, according to its website, and launch a governance token, which will grant voting rights to holders. It also hopes to buy a physical golf course by the end of the year, and in the meantime, potentially buy one in the metaverse.
Krause House, a DAO that's looking to own an NBA team. The New Orleans basketball team is the group's first target.
Krause House describes itself as a "community of hoop fanatics that are just crazy enough to buy an NBA team." But the new organisation underlines the growing fascination with using the blockchain to organise grassroots financial projects and campaigns.
Some teams have started issuing tokens to give fans a vote on club decisions. And fan-owned professional teams are common in Europe and Latin America. In North America, they're rarer, though the Green Bay Packers has long operated as a publicly owned nonprofit. But Krause House is the first to use the blockchain-based organisation as a path to ownership.
Krause House recently began raising funds by selling NFTs which it plans to use to make a bid to become either a full owner or part-owner of a team. The DAO, which now has about 1,700 backers, has raised roughly $4.2 million worth of ether.
That's probably enough to cover a regular NBA team's budget for chartered flights for a year, but nowhere near the amount needed to buy an entire team. Sales of NBA franchises are rare, but according to valuation estimates, teams could go as high as roughly $6 billion for the New York Knicks to a low of $1.5 billion for the Pelicans. And both the current owners and the NBA Board of Governors must approve a sale.
A spokesperson of the team said it's 'not for sale'. But Krause House, which was named after the late Chicago Bulls General Manager Jerry Krause, has drafted a plan that's a combination of blockchain-based fundraising and old-style grassroots community organising.
Shamenski, who you could say is Krause House's point guard for the New Orleans project, estimated that if they're able to raise about 20% of a team's value, they would have a shot at becoming an NBA team minority owner. That translates to roughly $300 million for the Pelicans. In other words, Krause House has a long way to go.
Even if the mobilisation of funds enough to get a minority stake is taken care of, the DAO might still have to raise more in accordance with SEC regulations and legal requirements and on top of that convincing the management and NBA would be anything but a cakewalk. The NBA is infamous to have a notoriously tight grip on who can make investments in franchises and would most likely raise concerns about relinquishing any meaningful control over a team to a decentralised collective with no history of effective governance.
Shamenski said the DAO has yet to discuss their plan with Benson, who also owns the New Orleans Saints and who has discussed plans of selling both teams to a buyer who would keep them in the city and distribute the proceeds to charity.
The U.S. National Football League's (NFL) Denver Broncos team is for sale, and a DAO might be the next owner. ESPN estimates the team would sell for $4 billion, which is what the DAO led by Sean O'Brien, a 10-year veteran of Cisco Systems' legal department;  is aiming to raise.
According to O'Brien, the DAO would also incorporate as a cooperative, and participants in the DAO would have a parallel ownership share of the cooperative.
The team has been run by a trust since its owner, Pat Bowlen, died in 2017. The NFL has signalled that it would like a deal closed by the start of the 2022 season.
Interestingly, Wisconsin's Green Bay Packers team is owned by a community cooperative, first incorporated in 1923 in a structure similar to what the DAO would use to purchase the Denver Broncos.
In 1980, the NFL put in new rules that banned a "decentralized," community-driven ownership that the Green Bay Packers use (though the team has an exception via a grandfathering clause).
Rules state that ownership must be led by a single person that has at least 30% equity in the team, with minor exceptions for a family ownership structure. There is also a limit of 32 owners for one team, and sales need to be approved by the NFL.
In For The Kicks
Krause House's support in New Orleans is still pretty thin. One Krause House member who goes by the Discord handle Soothsayer and lives in the city says they have about five to 10 locals in the DAO. Soothsayer said she has not invested financially but signed up to help make waves in the local community. The DAO is, for example, working on projects to rehabilitate neighbourhood basketball courts.
NFL's Green Bay Packers are the only team in the league that's owned by the fans: 360,584 stockholders and it can't be a coincidence that this is one of the most loyal fan bases in the NFL, even if all the "owners" can really do is proudly hang stock certificates on the wall.
In sports, an age-old saying among coaches and management in professional and elite-amateur sports is that "if you listen to the fans, you'll be sitting with them". Given the strong body of evidence in favour of decisions that leverage the Wisdom of the Crowd, sports franchises could benefit significantly from taking in crowdsourced input on some decisions from their fanbase as well as using an appropriate model that incentivizes strong positive contribution.
Getting a piece of these multi-billion dollar pies is definitely the only goal of these collectives, but deeper conversations with their front-runners reveal that they're not let down by the stiff reactions of the regulatory bodies. In fact, they're taking it quite sportingly (literally) as a cost of being the first mover.
It's almost imperative that these institutions have been set firm in their views and their only calling apart from the sport is money and in some cases, the former is a function of the latter. But, these radical ideas when mixed with big pocketed enthusiasts will provide the much necessary conditioning required for the fan-focused sports renaissance.